Oct
10
Sun
16th SDEWES Conference Dubrovnik 2021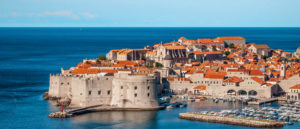 The 16th Conference on Sustainable Development of Energy, Water and Environment Systems (SDEWES) is dedicated to the advancement and dissemination of knowledge on methods, policies and technologies for increasing the sustainability of development by de-coupling growth from the use of natural resources and by a transition to a knowledge-based economy. All taking into account the economic, environmental and social pillars of sustainable development.
Nov
30
Tue
POLITICO's 2021 Sustainable Future Summit

POLITICO is a global nonpartisan politics and policy news organization, headquartered in Washington, D.C. In April 2015, a European edition of the publication launched through a joint venture with the leading digital publisher in Europe, Axel Springer.
Based in Brussels, POLITICO's European edition:
covers the politics, policy, and personalities of the European Union
connects the dots between the Continent's biggest power players
delivers to the most influential stakeholders in EU politics and policy authoritative insight and analysis
POLITICO events are a live extension of our journalism: nonpartisan, bold, and balanced. Our events are rooted in our expertise in political and policy journalism that is unmatched in Europe. We convene an audience of the most powerful influencers in Europe who depend on our content to do their jobs. Our summits gather 120-180 global policymakers and industry leaders to dive deeper into issues at the intersection of business and policy.